Tenant Quick Tips #4 | Are you Cyclone Ready?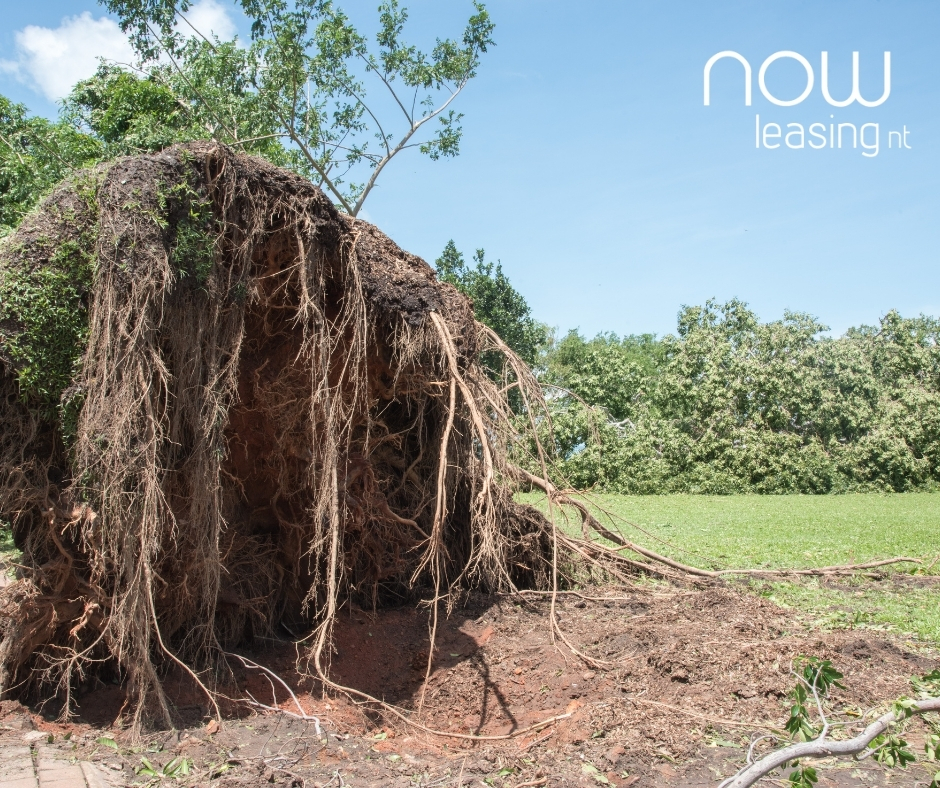 ARE YOU CYCLONE READY?
The Top End of the Northern Territory is prone to cyclones from November to May and usually affect coastal areas up to 50km inland from the sea. Cyclones are dangerous and can produce destructive winds, heavy rainfall, flooding, storm surges and can result in affecting essential services such as power and water and can disrupt your ability to travel and communicate.
Your responsibility
The protection of your family, your home, and your possessions is your responsibility. You need a cyclone emergency plan and an emergency kit. You must also make sure your house is safe should you choose to stay at home during a cyclone.
Types of cyclone alerts and warnings
Cyclone Watch. A cyclone watch will be issued for your area if gales or strong winds are expected in one or two days.


Cyclone Warning. A cyclone warning will be issued for your area if gales or strong winds are expected within 24 hours. These warning messages include an estimate of how strong the cyclone is, including its category and any storm surge threat.



Cyclone Warning: evacuation in storm surge and flood areas. You may need to leave storm surge or flood-prone areas in a cyclone. Be ready to move to high ground or shelters as directed by police or emergency service workers.
Listen to Radio updates
ABC is the official broadcaster during emergencies and disasters. Listening to the radio is an effective way for you to stay informed about a disaster or an emergency event.
It is important to remember during a Cyclone Warning our team will also be making sure their own family and homes and pets are safe. Contractors will be unable to attend during this period to attend leaking roofs or damage and must wait until any imminent threat of danger period has passed.
By this stage, we have ensured we have made all tenants aware of their responsibilities and how to be prepared and protect their own belongings and the property from damage.
Remember, be prepared earlier rather than later
Other Helpful links:
https://securent.nt.gov.au/prepare-for-an-emergency/cyclones
http://www.bom.gov.au/cyclone/
https://securent.nt.gov.au/prepare-for-an-emergency/shelter-locations
https://securent.nt.gov.au/respond/radio-stations